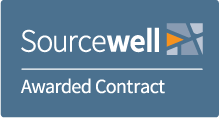 HME
Custom and commercial fire apparatus.
#113021-HME
Maturity Date: 02/10/2026
Products & Services
Sourcewell contract 113021-HME gives access to the following types of goods and services:
Custom pumper fire apparatus
Commercial pumper fire apparatus
Mini pumper fire apparatus
Custom tanker fire apparatus
Commercial tanker fire apparatus
Custom rescue fire apparatus
Commercial rescue fire apparatus
Aerial fire apparatus
Wildland fire apparatus
Locate your local dealer or representative
(nongovernment site)
Contract Documents
Firefighting Apparatus and Fire Service Vehicles
Contract #113021-HME
Effective 02/10/2022 - 02/10/2026
---
Contract Documentation
Competitive Solicitation Documentation
Pricing
No file is currently available. Please contact the supplier directly using the provided information.
Contact Information
Vendor Contact Information
To purchase off this contract or for questions regarding products and pricing, please contact:
Sourcewell Contact Information
For questions regarding contract documentation or the solicitation process, please contact:
Jed Klein, Supplier Development Administrator II
Courtney Mann, Supplier Development Specialist
Buy Sourcewell
Looking for more product/service details about this contract? Visit
Buy Sourcewell