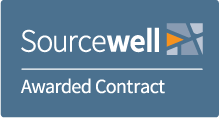 eSolutions Group
Public Administration Software
#090320-ESL
Maturity Date: 11/02/2024
Products & Services
Sourcewell contract 090320-ESL gives access to the following types of goods and services:
bids&tenders: eProcurement & contract mgmt.
Recruit Right: applicant tracking system
Appointio: online appointment booking platform
SimpleTrack: visitor screening & contact tracing
Form Builder: online form building application
Citizen Portal: online central hub for citizens
Pingstreet: location-based info for citizens
PolicePro.tech: managing public off-duty request
PolicePro.tech: online background checks
Additional information can be found on the vendor-provided, nongovernment website at:
esolutionsgroup.ca/about/sourcewell
Contract Documents
Public Sector and Education Administration Software Solutions with Related Services
Contract #090320-ESL
Effective 11/02/2020 - 11/02/2024
---
Contract Documentation
Competitive Solicitation Documentation
Pricing
No file is currently available. Please contact the supplier directly using the provided information.
Contact Information
Vendor Contact Information
To purchase off this contract or for questions regarding products and pricing, please contact:
Kurt Rohmann, Director of sales and marketing
Sourcewell Contact Information
For questions regarding contract documentation or the solicitation process, please contact:
Jim Benson, Supplier Development Administrator I
Lindsey Meech, Supplier Development Specialist
Buy Sourcewell
Looking for more product/service details about this contract? Visit
Buy Sourcewell