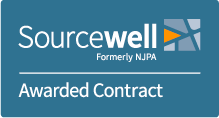 The Heil Co.
Waste & Recycling Collection Vehicles
#112014-THC
Maturity Date: 12/16/2018
Products & Services
Sourcewell contract  112014-THC gives access to the following types of goods and services:
Curotto-Can
Premier Truck Rental
Big Truck Rental
Front Loaders
Rear Loaders
Automated and Manual Side Loaders
Multi-Compartment Recycling Units
Additional information can be found on the vendor-provided, nongovernment website at:
www.heil.com
Contract Documents
Mobile Refuse Collection Vehicles with Related Equipment, Accessories, and Services
Contract #112014-THC
Effective 12/16/2014 - 12/16/2018
---
Competitive Solicitation Documentation
Pricing
Pricing for this contract is provided at a discount off current year MSRP. For additional information, contact your local distributor.
Contact Information
Vendor Contact Information
To purchase off this contract or for questions regarding products and pricing, please contact:
Larry Angel, General Manager-Ready Trucks
Sourcewell Contact Information
For questions regarding contract documentation or the solicitation process, please contact:
Andy Campbell, Contract Administration Supervisor
Karen Otremba, Contract Administration Specialist