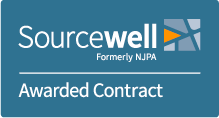 Navistar
Class 6, 7, & 8 Chassis
#081716-NVS
Maturity Date: 11/15/2020
Products & Services
Sourcewell contract 081716-NVS gives access to the following types of goods and services.
Model   4400 4x2
Models MV607 4x2,  MV607 6x4
Models HV507 4x2, HV507 6x4, HV507 6x6
Models HV607 4x2, HV607 6x4, HV607 6x6
Models HV513 4x2, HV513 6x4, 
Models HV613 4x2, HV613 6x4, 
Models HX515, HX520, HX615, HX620
Model   RH
Model   LT
Model   Lonestar
Contract Documents
Class 6, 7, and 8 Chassis With Related Equipment, Accessories, and Services
Contract #081716-NVS
Effective 11/15/2016 - 11/15/2020
---
Competitive Solicitation Documentation
Pricing
Pricing for this contract is provided at a discount off current year MSRP. For additional information, contact your local distributor.
Contact Information
Vendor Contact Information
To purchase off this contract or for questions regarding products and pricing, please contact:
Sourcewell Contact Information
For questions regarding contract documentation or the solicitation process, please contact:
Andy Campbell, Contract Administration Supervisor
218-895-4145
Kim Wudinich, Contract Administration Specialist
218-894-5485