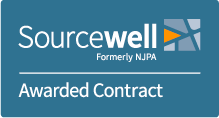 Autocar
Vehicles and Chassis
#081716-ATC
Maturity Date: 11/15/2020
Products & Services
Sourcewell contract 081716-ATC gives access to the following types of goods and services:

•    Advanced On-board Diagnostics
•    Curb side fluid fill and check station
•    Faster pre-trip Inspections: OBD light cycle
•    Autocar Solutions®: factory-direct 2417 service command center
•    Pre-engineering based on customer's application
•    Quick-release grille
•    A-pillar wiring access
•    Fewest unique parts, allows wider parts availability at competitive prices
•    Wrap-around bumper, lollipop tum signals, hidden hinges, etc. to minimize damage
•    Spec'd for less stress on components
•    Best integration to avoid chassis/body problems
•    Best visibility by driver to avoid accidents and prevent damage
 
Additional information can be found on the vendor-provided, nongovernment website at:
Contract Documents
Class 6, 7, and 8 Chassis With Related Equipment, Accessories, and Services
Contract #081716-ATC
Effective 11/15/2016 - 11/15/2020
---
Competitive Solicitation Documentation
Pricing
Pricing for this contract is provided at a discount off current year MSRP. For additional information, contact your local distributor.
Contact Information
Vendor Contact Information
To purchase off this contract or for questions regarding products and pricing, please contact:
Sourcewell Contact Information
For questions regarding contract documentation or the solicitation process, please contact:
Scott Carr, Contract Administrator
218-895-4155
Jamie Case, Contract Administration Specialist
218-895-4146