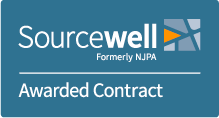 Tenco Ind.
Snow/Ice Removal Equipment & Accessories
#080114-TII
Maturity Date: 10/21/2019
Products & Services
Sourcewell contract 080114-TII gives access to the following types of goods and services:
Snow & Ice Equipment
Snow Plows
Side Wing Systems
Deicing & Anti-Icing Equipment
Dump Bodies
Combination Bodies
Loader Mounted Snow Blowers
Airport Plows
Runway Sweepers and Blowers
Turnkey Snow Removal Trucks
Year Round Bodies
Contract Documents
Snow and Ice Handling Equipment with Related Accessories, Services and Supplies
Contract #080114-TII
Effective 10/21/2014 - 10/21/2019
---
Competitive Solicitation Documentation
Pricing
Pricing for this contract is provided at a discount off current year MSRP. For additional information, contact your local distributor.
Contact Information
Vendor Contact Information
To purchase off this contract or for questions regarding products and pricing, please contact:
Sourcewell Contact Information
For questions regarding contract documentation or the solicitation process, please contact:
Kelly Pearson, Contract Administrator
Karen Otremba, Contract Administration Specialist