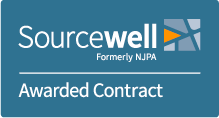 Schulte Ind.
Roadway, Airport, Ground, and Turf maintenance
#062117-SCI
Maturity Date: 08/18/2021
Products & Services
Sourcewell contract 062117-SCI gives access to the following types of goods and services:
Rotary Mowers
Rock Removal
Rock Windrowing
Landscaping Rakes
Snow Removal Equipment
Additional information can be found on the vendor-provided, nongovernment website at:
Contract Documents
Grounds Maintenance Equipment, Attachments, Accessories, and Related Services
Contract #062117-SCI
Effective 08/18/2017 - 08/18/2021
---
Competitive Solicitation Documentation
Pricing
Pricing for this contract is provided at a discount off current year MSRP. For additional information, contact your local distributor.
Contact Information
Vendor Contact Information
To purchase off this contract or for questions regarding products and pricing, please contact:
Wayne Dale, US/CDN Territory Manager
306-287-4480
Sourcewell Contact Information
For questions regarding contract documentation or the solicitation process, please contact:
Zach Heidmann, Contract Administrator
218-895-4195