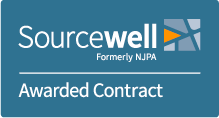 Falcon Road Maintenance Equipment
Asphalt Recycling, Hot Box and Patching Equipment
#052417-FRM
Maturity Date: 10/02/2021
Products & Services
Sourcewell contract 052417-FRM gives access to the following types of goods and services:
1-Ton through 6-Ton Trailer, Dump Boxes
1-Ton through 8-Ton Slip-ins
2-Ton through 8-Ton Hook Lifts
150 through 250 gallon Tack Tanks for Diesel trailer units or skid mounted units.
Infrared unit's size 4x4 and 4x6 split boxes
4x4 Heaters
Additional information can be found on the vendor-provided, nongovernment website at:
Contract Documents
Roadway Maintenance Equipment with Related Accessories, Attachments, Materials, and Supplies
Contract #052417-FRM
Effective 10/02/2017 - 10/02/2021
---
Competitive Solicitation Documentation
Pricing
The pricing for this award is customized for the member factoring in product mix, volume discounts, market prices and more. Please contact the vendor for a customized price quote.
Contact Information
Vendor Contact Information
To purchase off this contract or for questions regarding products and pricing, please contact:
Sourcewell Contact Information
For questions regarding contract documentation or the solicitation process, please contact:
Clinton Strother, Contract Administrator
Heidi Murray, Contract Administration Specialist