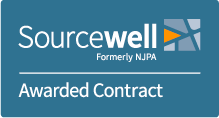 Alamo Group (TX) Inc.
Grass & Brush Maintenance Equipment for Roadways, Airports, Forestry's & Special Needs
#052417-AGI
Maturity Date: 10/02/2021
Products & Services
Sourcewell contract 052417-AGI gives access to the following types of goods and services:
17, 21 and 24 ft Front Mount Boom Mowers.
17, 18, 20, 22, 23, 24, 25, 28 and 30 ft Mid-Mount Boom Mowers.
Up to 24.7 ft Rear Mount Boom Mowers.
Up to 20 ft Wide Area Flail Mowers.
Mechanical and Hydraulic Flex Wing Rotary Mowers.
Light and Heavy Duty Flail and Rotary Heads.
Saw, Ditcher, Sickle Bar and Other Specialty Heads.
Remote Controlled Slope Mowers.
Operator Safety Training.
Operator/Technician Maintenance Training.
Local Authorized Dealers Service the Equipment.
Tractor/Mower Combinations Available Under this Contract.
Additional information can be found on the vendor-provided, nongovernment website at:
Contract Documents
Roadway Maintenance Equipment with Related Accessories, Attachments, Materials, and Supplies
Contract #052417-AGI
Effective 10/02/2017 - 10/02/2021
---
Competitive Solicitation Documentation
Pricing
The pricing for this award is customized for the member factoring in product mix, volume discounts, market prices and more. Please contact the vendor for a customized price quote.
Contact Information
Vendor Contact Information
To purchase off this contract or for questions regarding products and pricing, please contact:
Nathan Moczygemba
830-372-9637
Mary Andrews
830-372-9663
830-481-48
Sourcewell Contact Information
For questions regarding contract documentation or the solicitation process, please contact:
Mike Domin, Contract Administrator
218-895-4148
Kim Wudinich, Contract Administration Specialist
218-894-5485