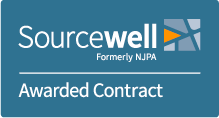 Marathon
Waste & Recycling
#041217-MEC
Maturity Date: 07/07/2021
Products & Services
Sourcewell contract 041217-MEC gives access to the following types of goods and services:
Compactors, Stationary Compactors, Roll-Off Self-Contained Compactors, Compaction Containers
Carts, Cart Dumpers
Pre-Watering Compactors, Pre-Crusher Compactors
Solar-Powered Compactors
Transfer Systems
Material Recycling Facility (MRF) Equipment
Vertical Balers, Horizontal Balers, Auto-Tie Balers, and Two-Ram Balers.
Additional information can be found on the vendor-provided, nongovernment website at:
Contract Documents
Solid Waste and Recycling Collection and Transport Equipment with Related Equipment, Supplies & Acce
Contract #041217-MEC
Effective 07/07/2017 - 07/07/2021
---
Competitive Solicitation Documentation
Pricing
The pricing for this award is customized for the member factoring in product mix, volume discounts, market prices and more. Please contact the vendor for a customized price quote.
Contact Information
Vendor Contact Information
To purchase off this contract or for questions regarding products and pricing, please contact:
Sourcewell Contact Information
For questions regarding contract documentation or the solicitation process, please contact:
Andy Campbell, Contract Administration Supervisor
218-895-4145
Kim Wudinich, Contract Administration Specialist
218-894-5485