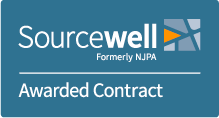 ClearSpan Fabric Structures International, Inc.
Parks & Recreation - Engineered, manufactured municipal buildings.
#030117-CSS
Maturity Date: 04/14/2021
Products & Services
Sourcewell contract 021215-BSC gives access to the following types of goods and services:
rigid frame supported, membrane covered structures
economical foundation options
quick construction timelines
turnkey and design-build solutions
Contract Documents
Recreation and Playground Equipment, Accessories, and Supplies
Contract #030117-CSS
Effective 04/14/2017 - 04/14/2021
---
Competitive Solicitation Documentation
Pricing
The pricing for this award is customized for the member factoring in product mix, volume discounts, market prices and more. Please contact the vendor for a customized price quote.
Contact Information
Vendor Contact Information
To purchase off this contract or for questions regarding products and pricing, please contact:
Sourcewell Contact Information
For questions regarding contract documentation or the solicitation process, please contact:
Corey Jensen, Contract Administrator
218-895-4124
Tracy Plinske, Contract Administration Specialist
218-894-5479