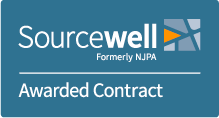 Deere and Company
Ag Tractors
#021815-DAC
Maturity Date: 03/17/2019
Products & Services
Sourcewell contract 021815-DAC gives access to the following types of goods and services:
Large frame agricultural tractors and attachments
Material handling attachments (tractor loaders, flail mowers, scrapers, shredders, backhoes)
Rotary cutters
Combines
Cotton
Hay & Forage (balers, disk mowers, etc.)
Tillage (plows, harrows, etc.)
Planting & Seeding (planters, drills, air seeders)
Self propelled sprayers
Ag Management Solutions
Frontier implements and attachments
Additional information can be found on the vendor-provided, nongovernment website at:
Contract Documents
Agricultural Tractors with Related Equipment and Accessories
Contract #021815-DAC
Effective 03/17/2015 - 03/17/2019
---
Competitive Solicitation Documentation
Pricing
The pricing for this award is customized for the member factoring in product mix, volume discounts, market prices and more. Please contact the vendor for a customized price quote.
Contact Information
Vendor Contact Information
To purchase off this contract or for questions regarding products and pricing, please contact:
Sourcewell Contact Information
For questions regarding contract documentation or the solicitation process, please contact:
Tony Glenz, Contract Administration Supervisor
218-894-5491
Jamie Case, Contract Administration Specialist
218-895-4146