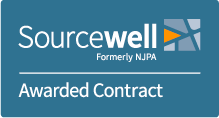 BlueScope
Pre-Engineered Buildings with Related Materials, Site Preparation, Installation and Ancillary Services
#021215-BSC
Maturity Date: 03/17/2019
Products & Services
Sourcewell contract 021215-BSC gives access to the following types of goods and services:
Steel Frame Pre-engineered Buildings
Roofing Systems
Post Frame (wood) Pre-engineered Building Systems
Post Frame (wood) Structure
Steel Frame Members and Components
Design and entitlement processes
Site Preparation and Installation
Butler® complete product line
Lester® complete product line.
Varco Pruden® complete product line.
Contract Documents
Pre-Engineered Buildings with Related Materials, Site Preparation, Installation & Ancillary Services
Contract #021215-BSC
Effective 03/17/2015 - 03/17/2019
---
Competitive Solicitation Documentation
Pricing
The products, services and accessories included under this award are generally combined to create a member solution. Please contact the vendor.
Contact Information
Vendor Contact Information
To purchase off this contract or for questions regarding products and pricing, please contact:
Sourcewell Contact Information
For questions regarding contract documentation or the solicitation process, please contact:
Corey Jensen, Contract Administrator
218-895-4124
Tracy Plinske, Contract Administration Specialist
218-894-5479