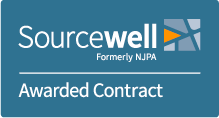 PPG Architectural Finishes, Inc.
Paint & Wall Coverings
#020515-PPG
Maturity Date: 02/17/2019
Products & Services
Sourcewell contract 020515-PPG gives access to the following types of goods and services:
architectural paint products
commercial paint products
heavy duty paint products
Contract Documents
Paint and Wall Coverings with Related Supplies, Equipment and Services
Contract #020515-PPG
Effective 03/15/2015 - 02/17/2019
---
Competitive Solicitation Documentation
Pricing
Pricing for this contract is provided at a discount off current year MSRP for the following products or services. For additional information, contact your local distributor.
Contact Information
Vendor Contact Information
To purchase off this contract or for questions regarding products and pricing, please contact:
Sourcewell Contact Information
For questions regarding contract documentation or the solicitation process, please contact:
Corey Jensen, Contract Administrator
218-895-4124
Tracy Plinske, Contract Administration Specialist
218-894-5479