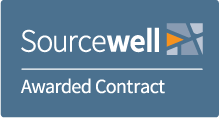 Gordian/VFA, Inc.
Facility Assessment & Planning
#020421-ACT
Maturity Date: 03/24/2025
Products & Services
Sourcewell contract 020421-ACT gives access to the following types of goods and services:
Facility condition assessment
Site infrastructure assessment
Statistical modeling
Due diligence assessment
Equipment inventory & tagging
Accessibility assessment (ADA)
Energy assessment
Preventive maintenance plans
Capital planning & forecasting
Capital budget prioritization
Asset management software
Mobile self-assessment app
Contract Documents
Facility Assessment and Planning with Related Services
Contract #020421-ACT
Effective 03/23/2021 - 03/24/2025
---
Contract Documentation
Competitive Solicitation Documentation
Pricing
No file is currently available. Please contact the supplier directly using the provided information.
Contact Information
Vendor Contact Information
To purchase off this contract or for questions regarding products and pricing, please contact:
Chris Nabers, Senior Account Executive
Jen Marshall, VP Regional Sales
Sourcewell Contact Information
For questions regarding contract documentation or the solicitation process, please contact:
Corey Jensen, Supplier Development Administrator III
Tracy Plinske, Supplier Development Specialist
Buy Sourcewell
Looking for more product/service details about this contract? Visit
Buy Sourcewell